Paradoxes
From APIDesign
Soon after publishing Kant's Critique of Pure Reason, Kant realized that nobody is able to read it all and he released his Prolegomena to summarize and re-explain in more understandable style the thoughts of his Critique. I'd like my Paradoxes to do the same to TheAPIBook with the hope to attract wider audience to the topic of API design and convince part of them that it is worth to buy TheAPIBook.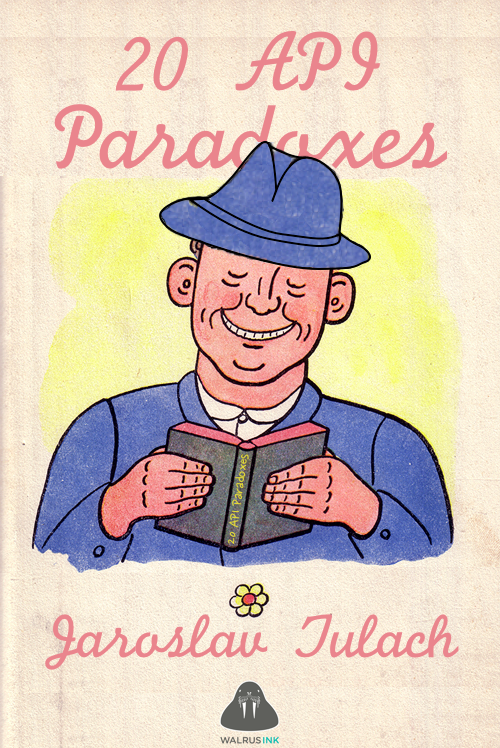 The book is now available for download at Amazon US and mirror sites, including Amazon GB. Those who prefer other formats and readers than kindle may take a look at Barnes & Noble site.
Paradoxes @ JDD
I've got a chance to to talk about 20 API Paradoxes at JDD 2013 and here is the recording. It explains bits of history and introduces some nice quotes. I still like the "Nathan shown on Monday they can do a bit of philosophy in the U.S." rant, which refers to Nathan's previous Epistemology talk.
If you liked watching the video, consider buying 20 API Paradoxes or TheAPIBook.