Image:Vscodehtmlui.png
From APIDesign
(Difference between revisions)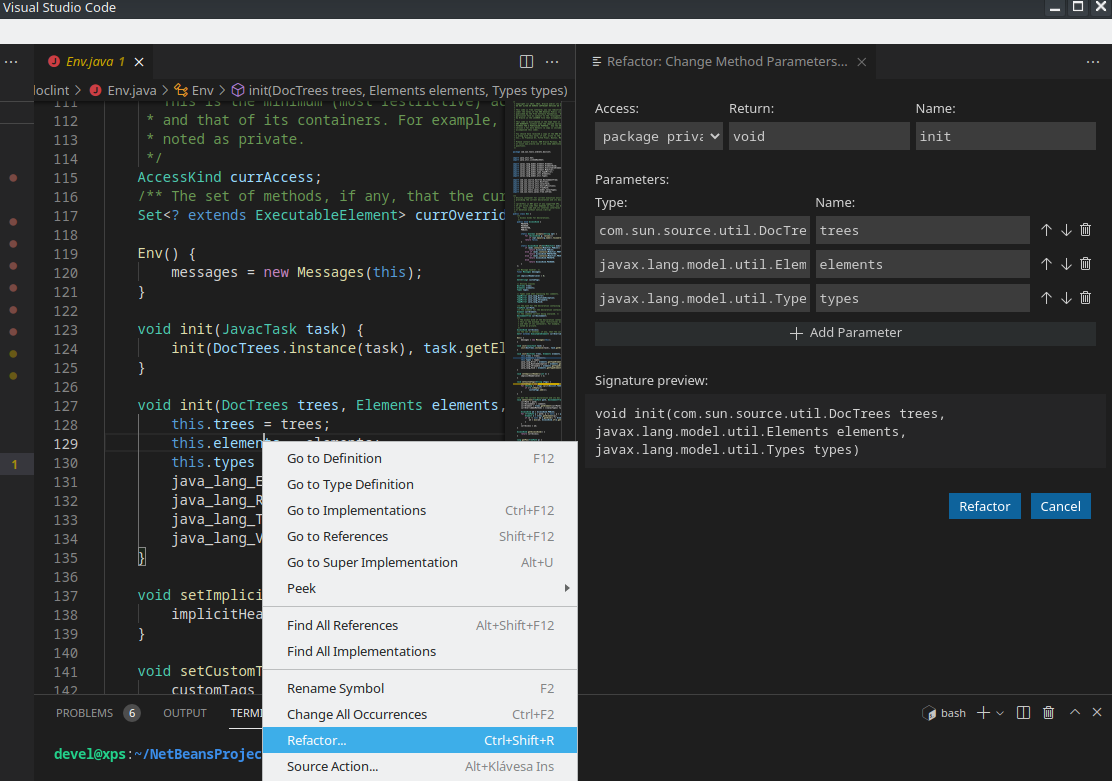 Size of this preview: 800 × 562 pixels
Full resolution
‎ (1,112 × 781 pixel, file size: 164 KB, MIME type: image/png)
---
Revision as of 07:35, 10 December 2021
Seven years ago, in 2014 I wanted to unify UI of various IDEs around HTML (see HTML essay). However the motivation to do so was never compelling enough. Using Swing (or SWT) is more natural. Finally, in 2021 we found good enough reason: VSCode and its NetBeans based extension!
Since December 10, 2021 it is real: one can code HTML UI in Java and display it in VSCode as well as NetBeans. See PR-3349.
File history
Click on a date/time to view the file as it appeared at that time.
| | | | | | |
| --- | --- | --- | --- | --- | --- |
| | Date/Time | User | Dimensions | File size | Comment |
| current | 07:35, 10 December 2021 | JaroslavTulach (Talk | contribs) | 1,112×781 | 164 KB | Seven years ago, in 2014 I wanted to unify UI of various IDEs around HTML (see HTML essay). However the motivation to do so was never compelling enough. Using Swing (or SWT) is more natural. Finally, in 2021 we found good enough reason: [[ |
Links
The following pages link to this file: